Bicycle Grips
Grip means everything....
So much in grip choice, where do you start?
Grips are one of the main points of contact between yourself and your bike, getting the grips that right for you is essential. Do you need a grip that's made for comfort? extra control? Made of a specific compound?  Or do you just want something to match the colour of your pedals?
At Hopkinsoncycles.co.uk we have a strong range of grips to suit most riders.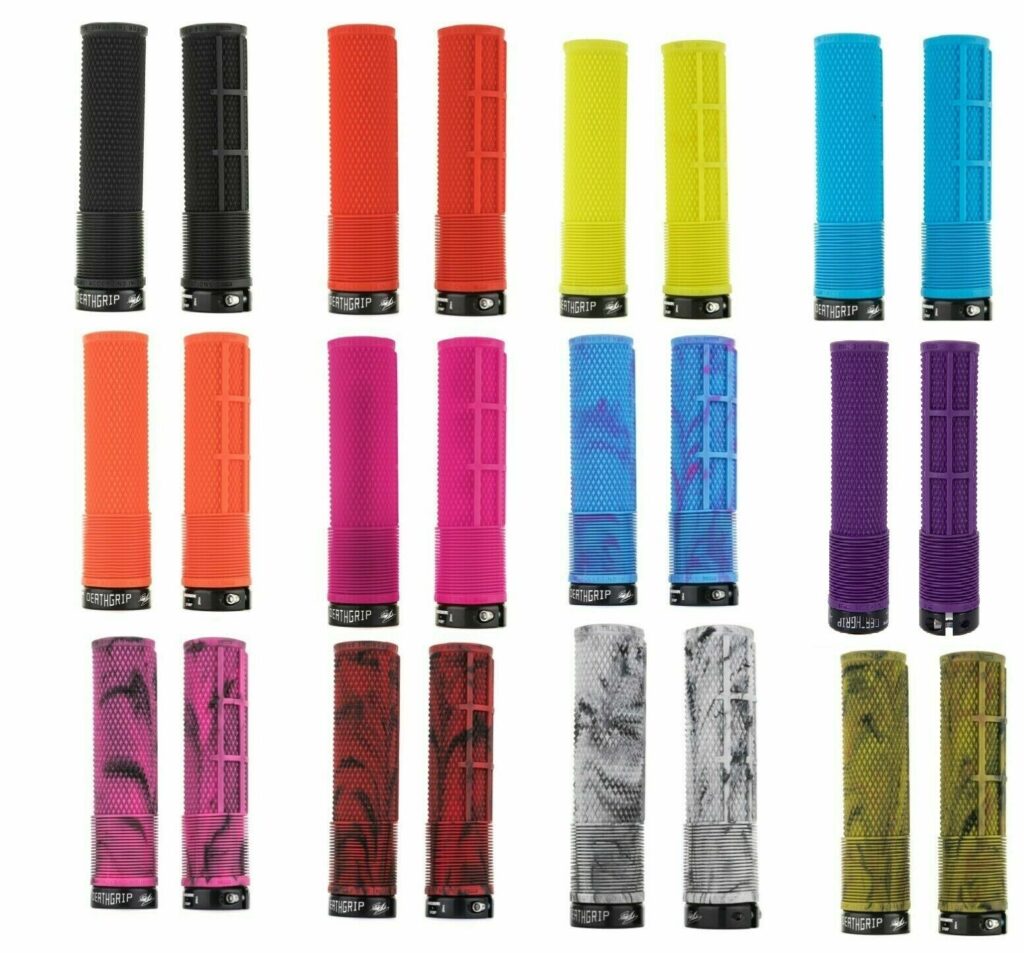 A big starting point is do you need a grip to lock-on, giving you extra control and without fear of slipping, or are you happy to be old school and hairspray them on and slide them into place? (Sorry we are showing our age with the hairspray trick…. its grip glue you are suppose to use now)
Some brands offer grips with a double lock-on. Most major brands do have different types and styles of grip in both lock on and slip on.
Speaking of brands, we stock major grip brands such as;
Renthal
DMR
ODI
Skyway
Clarks
Deda
Tag metals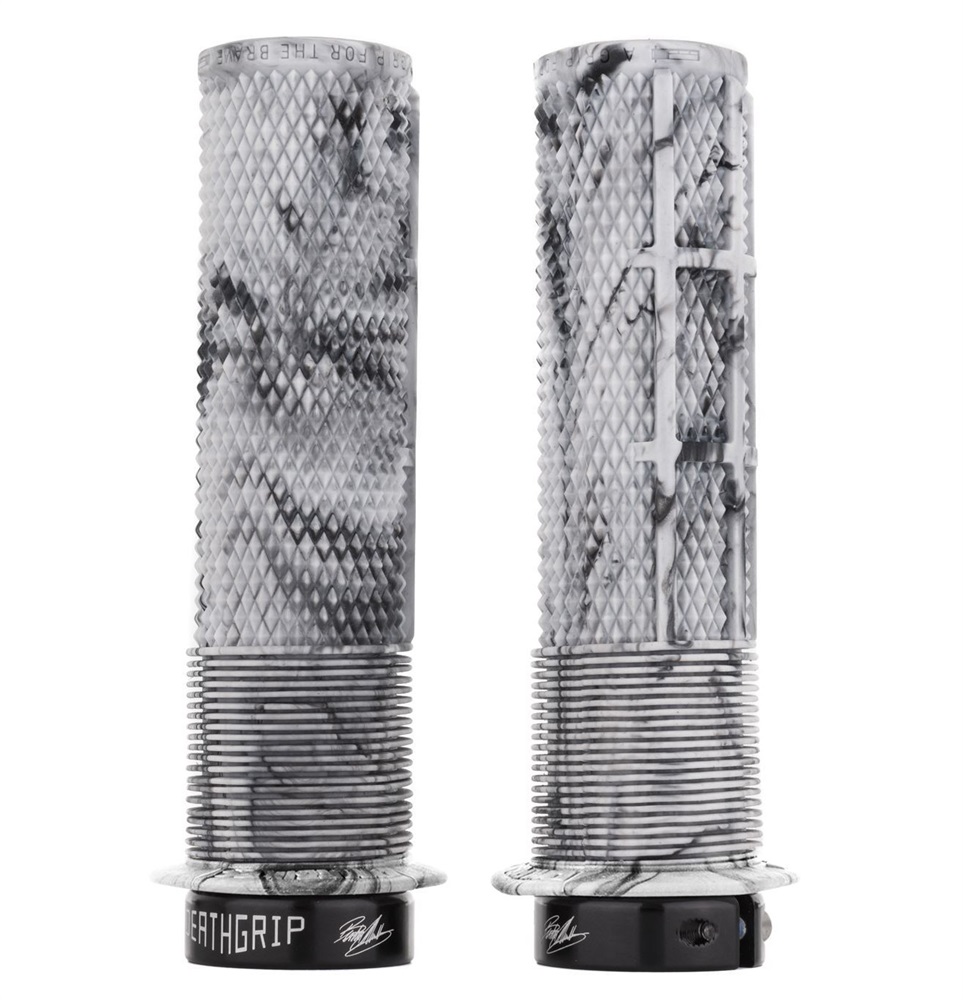 Is style important to you, but you still need that grip and control for your adventures? DMR deathgrips are a great widely loved grip that offers ultimate style with 19 different colours, available in both thick or thin and in flanged or non flanged…. meaning there is alot of choice for the avid rider. These grips offer a waffle and knurl design and a ribbed end for extra hand control and comfort. Its our most popular grip and its not hard to see why. Why not go for the ultimate matching stlye? As well as grips, DMR stock a range of products to match the grips including pedals, saddles, stems and handlebars
Some brands such as the DMR Deathgrips are available in both thick and thin in their 20A krayton Rubber, and the Renthal Lock-ons are available in several different compounds, meaning that you can have a soft touch, medium, hard or for those needing the ultimate grip, the ultra tacky. 
One for the roadies... ....
We have mentioned types of grips but not forgetting the roadies out there we stock a range of types of tape to wrap up those drop handlebars. We have a selection of over 20 colours in the Deda range and the padded cork tape even comes in a carbon effect if you looking to ride like your in 3023.
For those with a modest budget our Deda tape is very well priced but we do a slightly cheaper padded tape and also for the retro lovers a Tressorex cloth tape in several colours.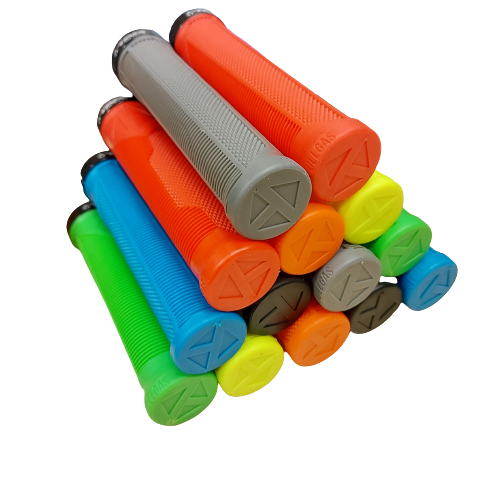 Need more help with grips? Get in touch