Bicycle Tyres & Inner Tubes
Road, Hybrid & MTB tyres
We stock a large range of Bike tyres with many different sizes, puncture protection ratings, colours, and tyre tread patterns. Our range includes tyres suitable for your Mountain bike or Road Bike, including advanced compounds for racing, Cyclo Cross, TT, BMX, Downhill and Enduro.
Using suitable tyres or inner tubes can transform the way your bike rides or give you the level of puncture protection you need for your chosen activity. Your tyres are responsible for providing the grip you need and also effects the comfort and rolling resistance of a tyre.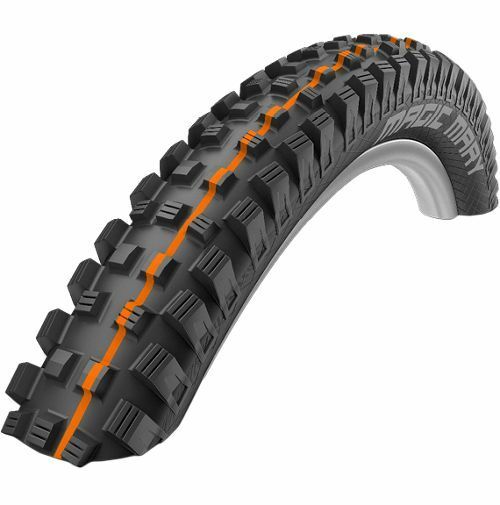 Choosing the correct bike tyres
We stock high quality brands at competitive prices from the likes of; Schwalbe, Maxxis, Continental, Michelin and Pirelli whilst also keeping the lower budget in mind we have bargain pricing on brands like Raleigh, CST, Duro, Kenda and DSI.
Whether its modern day MTB tyres or vintage road bike sizing, we have the tyre size to suit your bicycle. If you are unsure on tyre sizing please don't hesitate to contact us at info@hopkinsoncycles.co.uk or on our shop number at 01924 274209.
We all hate getting a puncture, especially if you are miles from home or its freezing cold, wet and windy. At Hopkinson cycles we have a solid range of different puncture protection levels to suit all budgets. We start with the entry level puncture resistant schwlabe K-Guard and move right on up to the highest puncture protection on the market with Schwlabe Marathon plus and Continental Gatorskins.
Not a fan of inner tubes altogether? Go tubeless. With our range tubeless ready tyres with high level of protection for MTB and Enduro riding you can ditch the inner tubes, add in the sealant and ride without fear.
Tread patterns and styles
Established in 1972 Hopkinson cycles has seen its fair share of bicycles come and go and we know that some of you love to build and restore bikes. We not only have the newest treads and styles of tyre out, we also love to sell the old school treads, such as the Raleigh chopper tyre, Raleigh record, Raleigh sports, Dawes kingpin, Panaracers and Comp III.
As well as the retro tread pattern tyres we also have several tyres available in Gum Wall / Skinwall and white wall.
Struggling to find the correct size of tyre for your wheels? Download our helpful tyre sizing spreadsheet below and cross-reference the tyre you need. Still need help? Get in touch.
Need more help with tyres? Get in touch