Bicycle Pedals
Nylon, Composite, Alloy or Magnesium?
Most of major brands are now turning their attention to nylon or composite pedals. Making pedals out of nylon or composite not only reduces the weight, but means they can remain at a high level of durability, longevity and best off all means they can be made at an affordable price point. It's the perfect material for an entry or mid level pedal.
Nylon, Entry level we recommend DMR V6, Mid level we recommend TAG Metals T3 Nylon Pedal.
Composite, Mid Level we recommend DMR V11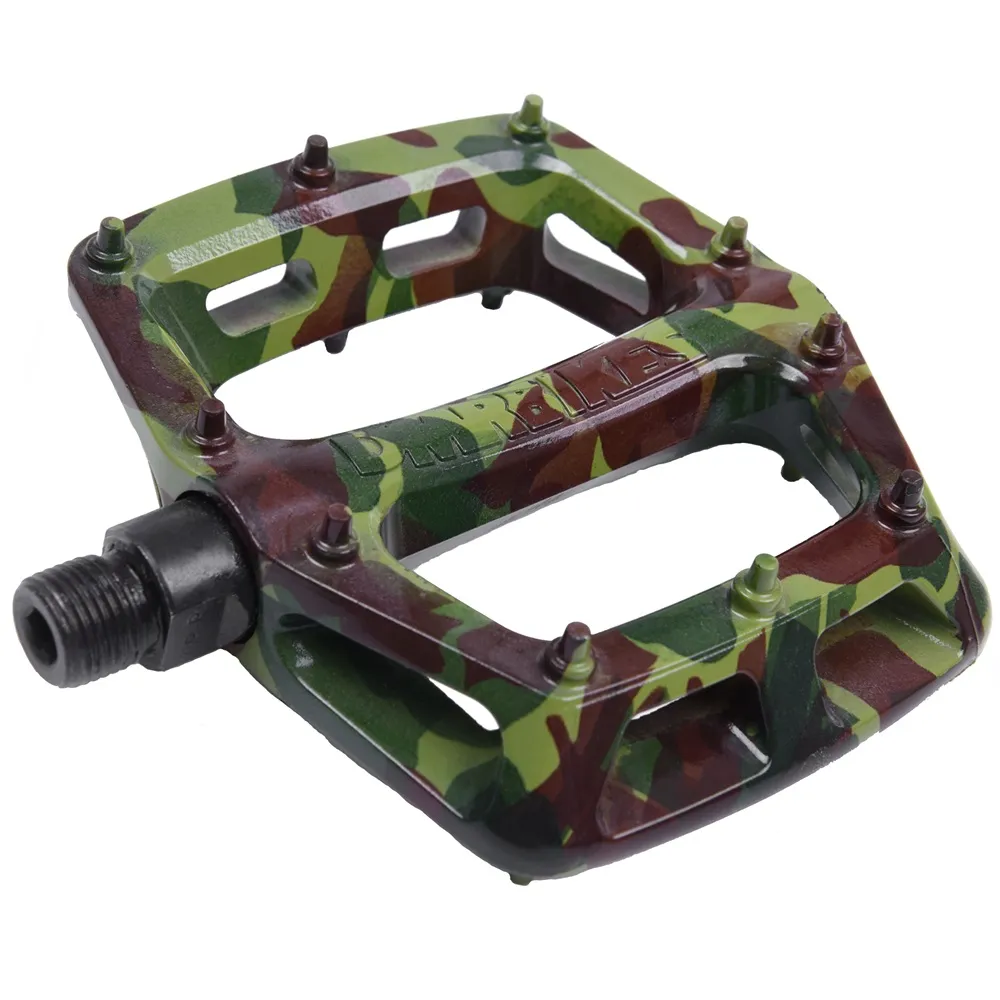 Most top cycling brands and pedal manufactures make alloy pedals and are continuing to introduce newer styles, designs, from moulded alloy to CNC-Aluminium. The great thing about alloy pedals as well as being robust and able to take stick on the mountain bike trails, they cater for such a wide range of budget. Selling or just updating a bike on a budget, we recommend the Wellgo Alloy platform pedals. High end bike needing high end pedals, it has to be the 6061 aluminium DMR Vault which comes in several colours and special edition models.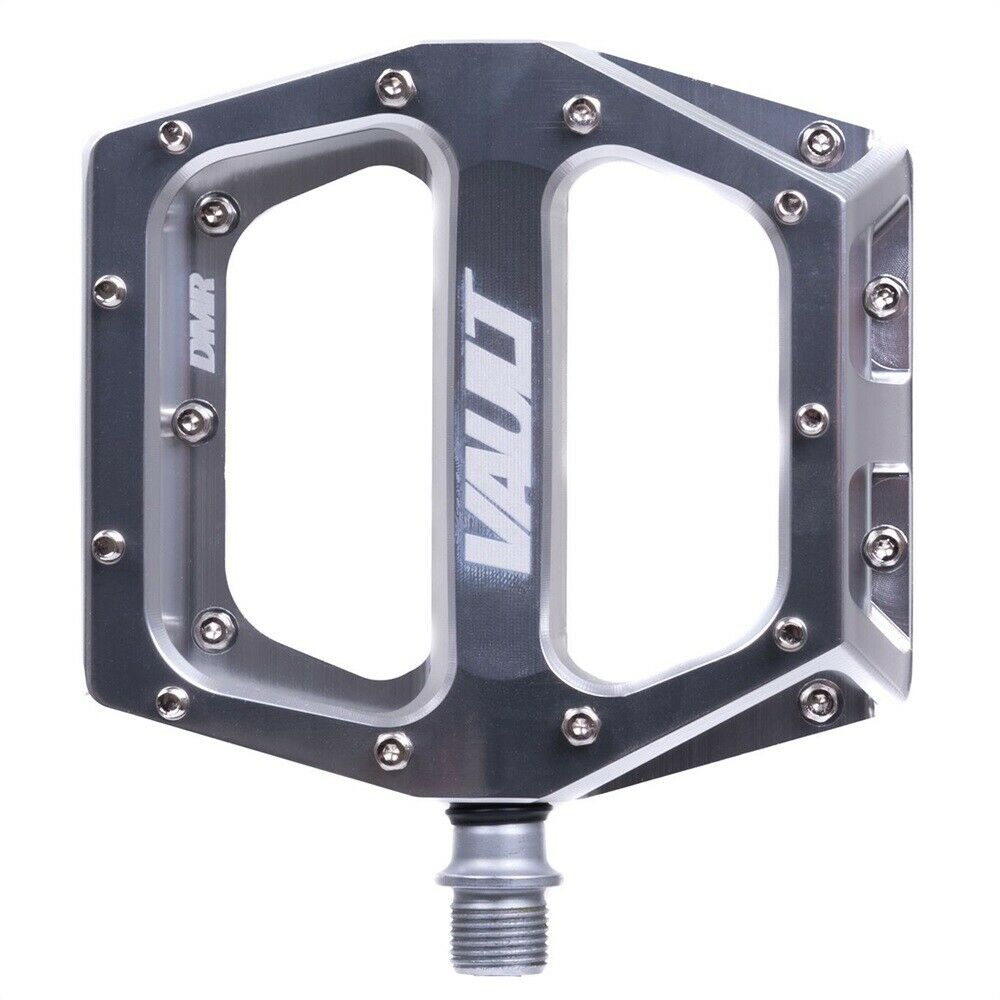 One for the big boys and girls…. Magnesium pedals. Here are some benefits to Mg pedals:
Weight, Mg pedals tend to be even lighter than CNC-machined alloy.
Environmentally friendly, uses less energy for casting and for processing than cnc aluminium. It also produces zero waste as any waste can be re-cycled  onsite. Mg is also non toxic and most of the magnesium used for pedals is extracted from sea water.
We recommend; the DMR Vault Mg SL with a titanium axles.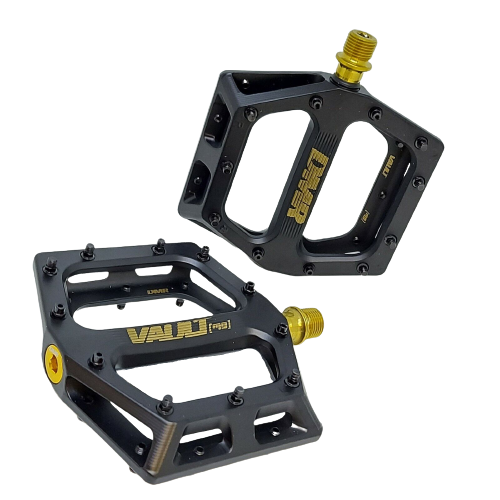 Bicycle pedals: our top picks
Hopkinsoncycles.co.uk stocks pedals from the following cycling brands:
DMR
Shimano
Wellgo
M-Wave
Exustar
Tag Metals
ETC
Raleigh
Need more help with pedals? Get in touch